Invest in property in the sun
Belalgarve Consultants is a young team of consultants and experts in the field of tourism and real estate. We are based in Portugal and also represented in Cyprus, Montenegro and the Cape Verde Islands.

As consultants in tourism and property under the sun, we keep a close eye on the tourism industry and the real estate markets in Cyprus, Montenegro, Cape Verde and Portugal, on a daily basis.
Every day, we are looking for new trends and opportunities in these markets and in this way advise our existing clientele of property buyers, real estate investors, property developers and travel companies on new investment opportunities or new possibilities to maximize the return on existing overseas property investments.
Overseas property investment consultancy in Cape Verde, Cyprus, Montenegro and Portugal
Do you want to invest in real estate under the sun of Cyprus, Cape Verde or Portugal? Then we are your ideal partner!
Whether you see your property purchase in the sun as a pure investment with rental income, as a second home to spend your holidays or spend your retirement in, or a combination of both, we can help you.
We also advise people who want to obtain the Portugal Golden Visa through a real estate investment or who want to participate in the Cypriot or Montenegrin Investment Program with the prospect of obtaining permanent residency in these country or even citizenship.
We guide you step by step during the identification and finding of the right property at the right location. Furthermore, we analyse the market value of the property found and also the possible return it would give you on the holiday rental market. We support you entirely in your own language during the purchasing process and, if desired, we can manage and maximise the revenue of your property under the sun on the holiday rental market.
Property management on the holiday rental market in Portugal, Montenegro, Cyprus and Cape Verde
Precisely because we are experts in the field of tourism and overseas property investments, we are your preferred partner to manage your property in Cyprus, Cape Verde, Montenegro or Portugal as profitably as possible. Together with our extensive partner network and thanks to our expertise in the field of holiday rental legislation, market prices and seasonal investment returns, we can offer you an all-in-one service. This service includes the daily management of your second home such as customer reception and assistance, cleaning as well as the marketing of your property on the rental market, keeping an eye on the booking figures and adjusting the rental prices. We can also manage your reservations from A-Z.

Tourism destination management consultancy in Portugal, Montenegro, Cape Verde and Cyprus
Due to the many years of experience of our tourism advisors in the travel industry and the many contacts in the travel world, we at Belalgarve can also act as advisor in destination management for Portugal, Cyprus, Montenegro and the Cape Verde Islands. Thanks to our personal presence at the destination and our extensive partner network of DMC's and hoteliers, we can assemble the right product blocks for you at every destination, always at the best price for your operational requirements as well as assist you with hotel room allotment purchasing and transport solutions for every volume.

Portugal Souvenir online shop
What once started as a lightning idea has meanwhile developed into a huge success. The Belalgarve webshop thus became one of the most important online stores for typical Portuguese souvenirs. Have you been on holiday in Portugal and forgot to buy a souvenir? In our online Portugal souvenir web store you can easily reorder your souvenir from Portugal. We deliver worldwide!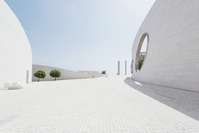 Always at the service of the customer
At Belalgarve we believe in human relationships. We believe in sustainability and transparency. These are therefore the most important keywords of our brand. With every decision we make, the customer comes first. Our customers are the friends of our vision and our brand. At Belalgarve, customers are therefore always treated as friends.

Always fair and transparent
It is important not only to act as if you always put the customer at the centre of everything. You need to prove it daily. And we do exactly this at Belalgarve. As a professional consultant in real estate and tourism, we demonstrate our reliability on a daily basis through a transparent approach and clear communication. Only honesty creates long-term trust and friendship. At Belalgarve you can count on assistance and reliability as much as clear information at any time.

Working for the client's success
Our goal is to write a success story for our client. The client is at the centre of everything we do and defending the client's interests is our job. For example, we only offer overseas property investment products that we ourselves believe in. Only after extensive analysis of overseas property as an investment and checking for the presence of the correct documentation, do we actually offer these products to our customers. We do not let anyone buy anything or invest in anything if we wouldn't do it ourselves. We work for your success and want to continue to do this in the long term.

Ethical and socially responsible business in complete sustainability
Investing in real estate under the sun, as a lifestyle or as a pure investment with high returns, is only interesting if the environment, the region, the country and also the entire world continue to evolve into the right direction. That is why Belalgarve tests all its partners for ethically responsible conduct and sustainable business. We do not do business with partners who do not meet these requirements. At Belalgarve we also work in the most sustainable way. Solar panels for our electricity supply, the prevention of paper use or the prevention of unnecessary trips are a few examples of this. Belalgarve also pays 10% of its profit margin to charities. We do this primarily by supporting social or ecological projects in the countries where we operate, but also outside them.

Feel free to contact us without any commitment. We are happy to help!