The 5 best places to get retired
When retirement becomes a subject at home, many people get tempted to use their new freedom and to retire in a country where other people go on holiday. The idea of entering a lifestage of eternal holidays has not only become popular among north-Americans and Europeans, but also among many governments who realise the potential these retirees have in terms of foreign property investment.
After the end of the worldwide financial crisis in 2014, many governments were confronted with an enormous surplus on the housing market and had populations that were no longer able to get mortgages. By creating tax-incentives for foreign retirees and residency permits for property investors, these governments managed to attract considerable foreign investment which led to a stable housing market and rising prices.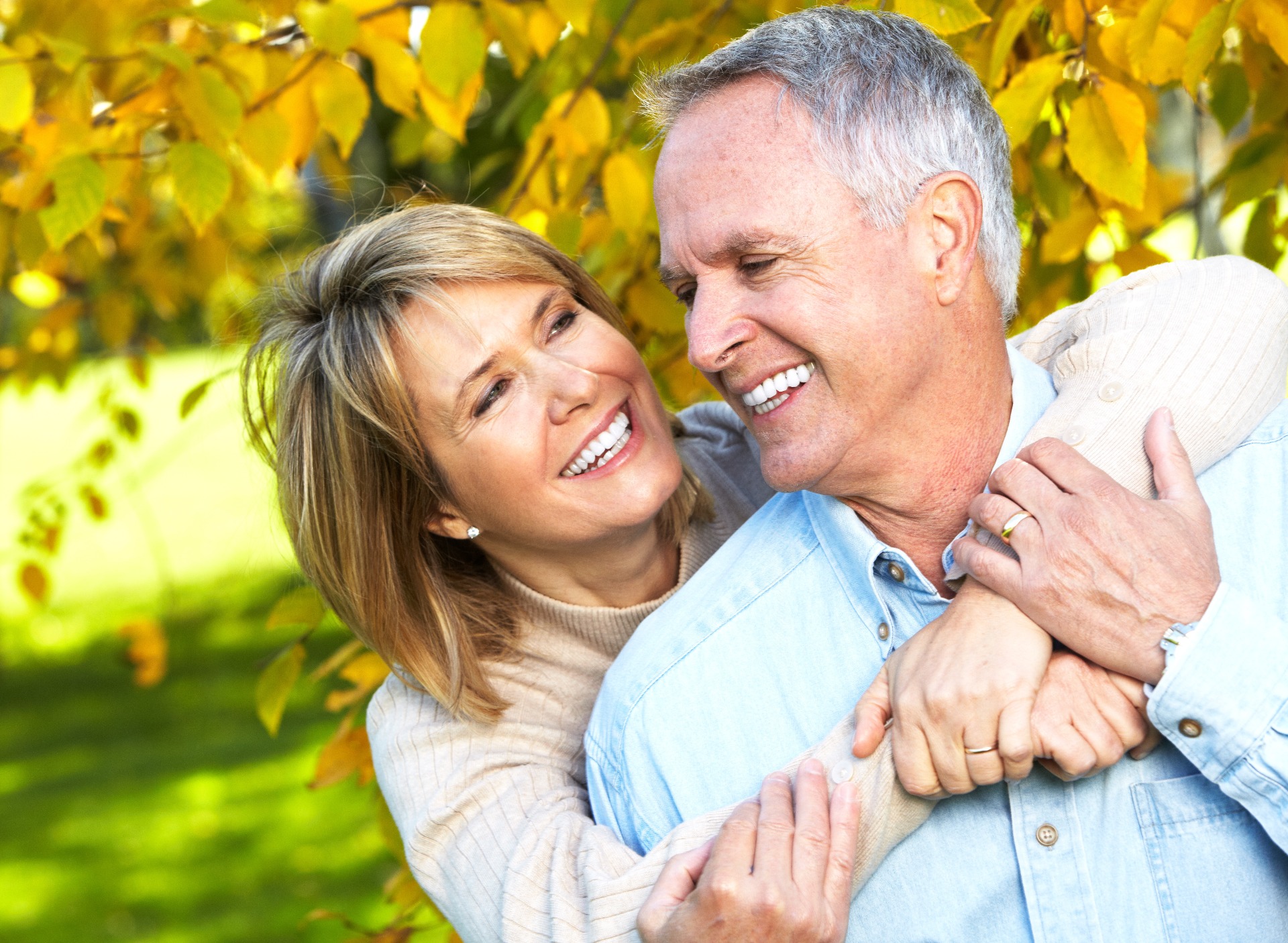 But choosing your ideal place to retire can not only be an economical choice. To what extent are you ready to adapt to a new culture and language? Are you able to live many flight hours away from your grand-children? Even though you enjoyed hot and sunny climates during your holidays, will you also enjoy them all year round? These and many more are questions need to be answered before taking such a decision.
Once that decision is taken, another question needs to be answered. What is the best place under the sun for your retirement?
Belalgarve Consultants has compared many popular retirement destinations and if measured by popularity growth, cost of living and easiness of the required paperwork, these are the 5 best places to retire:
Algarve, retire in peace and tranquility and enjoy a great lifestyle
The Algarve, Portugal's most southern region, has attracted many northern European retirees over the past 5 years. Real Estate in the Algarve, even though prices have risen considerably since the end of the international financial crisis in 2014, is still very affordable and the quality of life is considered to be one of the best ones in Europe. An extremely low crime rate, no big cities generating air and sea pollution, as well as an excellent health and education system, have made of the Algarve one of the most popular places to retire.
The climate is also outstanding. The summers are hot and dry, but the Atlantic ocean sends a refreshing breeze over the Algarve every evening. The winters are mild and with a total of 300 sunny days a year, the Algarve is a year-round holiday destination. Entertainment facilities and shopping centres as well as many golf courses are available to enjoy throughout the winter and the summer.
The Portuguese government has created many tax-incentives, not only to attract investments from the large Portuguese diaspora still living abroad, but also retirees from northern Europe. Thanks to a double-taxation-avoidance-treaty signed with many countries in- and outside Europe, retirees can live a tax-free pension in Portugal for up to 10 years.
For non-Europeans, the Portuguese Golden Visa has become Europe's most popular "residency through investment" program. For property investments in the Algarve as low as 500.000 € (in some cases even 350.000 €), you can apply for this particular visa and receive a residency and work permit for you and your family. Giving access to all Schengen countries, intra-European travel is possible with this visa, making it popular among international businessmen, looking to access the European Economic area.
Boavista: live right on the world's most beautiful beaches
Boavista certainly is a hidden gem in the Atlantic. Of all of the Cape Verdean Islands, it has probably the finest and whitest sandy beaches, some of them even awarded as among the world's most beautiful beaches. While only a short distance off the West-African coast, it offers a mild climate all year through and there are no tropical diseases. European holiday makers have discovered Boavista Island some years ago as a replacement destination for both the Canary Islands as well as the Caribbean. Only 2 flight hours further away than the Canary Islands, but with a much more stable climate and tropical temperatures even in the winter, Cape Verde has everything to offer to holiday makers seeking tropical climates and white beaches, without having to worry about the rainy season or a hurricane season like they would in the Caribbean.
Available properties on Boavista Island are in general new-built and when purchasing a property in a resort village, incentive schemes from the government allow you to purchase and live in the property without paying any property taxes. Buying resort properties also allow easy money making when you're not in the resort. The hotel management can rent out your property to holiday makers, generating great returns on your property investment. Also, being a fresh, but fast-growing and already popular resort island, property prices will continue to rise over the next few years, allowing even bigger returns on your property. And when we say your property, we mean it: like in Portugal and Cyprus, there are no limitations when it comes to foreign property ownership. The stable and democratic government, friendly and hospitable population only add to the reasons why more and more people choose Cape Verde as a holiday or retirement destination.

Cyprus has been at the crossroads of cultures throughout history. Only a flight hour away from Tel Aviv, Beirut, Egypt and Greece, it is also a gateway to the Middle-East for Europeans, as well as a gateway to Europe for Asians and Africans.
Cyprus is an ideal destination for those in seek of the ancient remains of a vibrant history involving most large historical cultures, but also offers the cleanest bathing waters of Europe, modern and cosmopolitan cities as well as beautiful mountainous landscapes.
Real Estate in Cyprus is affordable and lessons have been learnt since the end of the worldwide financial crisis, which had a big impact on the Cypriot housing market. Property prices in Cyprus are on the rise again, but developers chose a much more sustainable way of operating, taking away the risk of self-inflicted bubbles.
Cyprus has always been a tourism hot-spot, mainly for Britons and Russians, but arrival numbers from other northern European countries are on the rise, especially from Germany and France.
Like other vibrant tourist destinations, property owners in Cyprus can enjoy their retirement under the sun during the mild winter months, and generate revenue through the holiday rental market during the hotter summer months. And, with growing tourism arrival numbers, as well as foreign non-European investment through the Cyprus Investment Program, a "residency through investment" scheme, property prices in Cyprus are expected to continue to climb in a sustainable way, adding returns on your property investment.
English is still widely spoken across the island, and Cyprus offers an excellent education and health system, both based on British standards. Yes, Cyprus was a British territory in the past and people still drive on the left.
With a lower cost of living, a very attractive climate and hospitable locals, the Dominican Republic is on the wishlist of many northern Americans on the verge of retirement. But also among Europeans, the Dominican Republic has become more and more attractive as an affordable and easygoing place to retire. With its white sandy beaches, an eternal tropical summer, a good infrastructure and a good health system, there are not many reasons why you should not retire in the Dominican Republic.
And then there is the simplicity of the process. All you need is proof that you are receiving a pension of at least 1500,- € per month. Retirement visas can be easily obtained and, like in Portugal, Cyprus and Cape Verde, come with tax incentives and other benefits.
The Dominican Republic has recently upgraded all of its infrastructures including airports and road systems allowing easy access to all corners of the country. Due to the Dominican Republic being a popular tourist destination and attracting more and more north-Americans and Europeans seeking a retirement haven, facilities and amenities adapt more and more to an international lifestyle, making sure that despite the somehow different culture, you still can feel at home when needed.
Agreed, Da Lat in Vietnam is not seen as a typical retirement destination under the sun. For both Americans and Europeans, Vietnam is a very long and expensive flight from home and it may not seem easy to adapt to such a different culture at retirement age. However, there are definitely enough reasons for Da Lat to be on this year's list of the 5 best places to retire.
The most prominent reason is the cost of living. The cost of living in Vietnam is among the lowest in the world, and even with a modest pension, you should be able to cater for a royal lifestyle in Da Lat.
While Vietnam does not offer any tax incentives for retirees or "residency through investment" programs like Portugal or Cyprus, the visa policy is very relaxed and both tourist or business visas can easily be purchased, but have to be renewed on a regular basis by leaving the country for a couple of days.
But then again, at the above low cost of living, Vietnam offers an excellent and very healthy cuisine, based on fresh vegetables and herbs. The vietnamese cuisine is seen as one of the most sophisticated in South-East Asia and includes all the healthy ingredients needed to enjoy retirement in a healthy state as long as possible.
Vietnam caters for all lifestyles, for those seeking a relaxed lifestyle near the beach as much as for those who want to live quietly, but be close to very big cities offering all amenities needed, especially adequate and international health care, but also western shopping and entertainment facilities.
Let us help you to fulfill your dreams
Are you looking for a property under the sun for your retirement? Or solely as an investment opportunity by generating high returns through the holiday rental market? Or both?
Then talk to our experts and let us guide you to the start of a successful investment under the sun! An investment from which you will take enjoyment, an improvement of your quality of life, and even the possibility to generate extra income through your property investment.